★★★★★

I was amazed by how dark the curtain made the room even in the middle of the day. It definitely solved the problem of light bleeds better than any alternative I've used.

Rini & Shaun Frey

@ownitbabe

★★★★★

I've tested other brands before and they don't nearly work as well as these ones. The suction cups and the actual material of Sleepout can't be beat in my opinion.

Jess & Steve

@whereisbriggs

★★★★★

I've been looking all for this product since my first was born 4 years ago and I just love that it covers ALL the light. I'm telling literally everyone to buy it. 

Andrea De La Torre

@babysleep.answers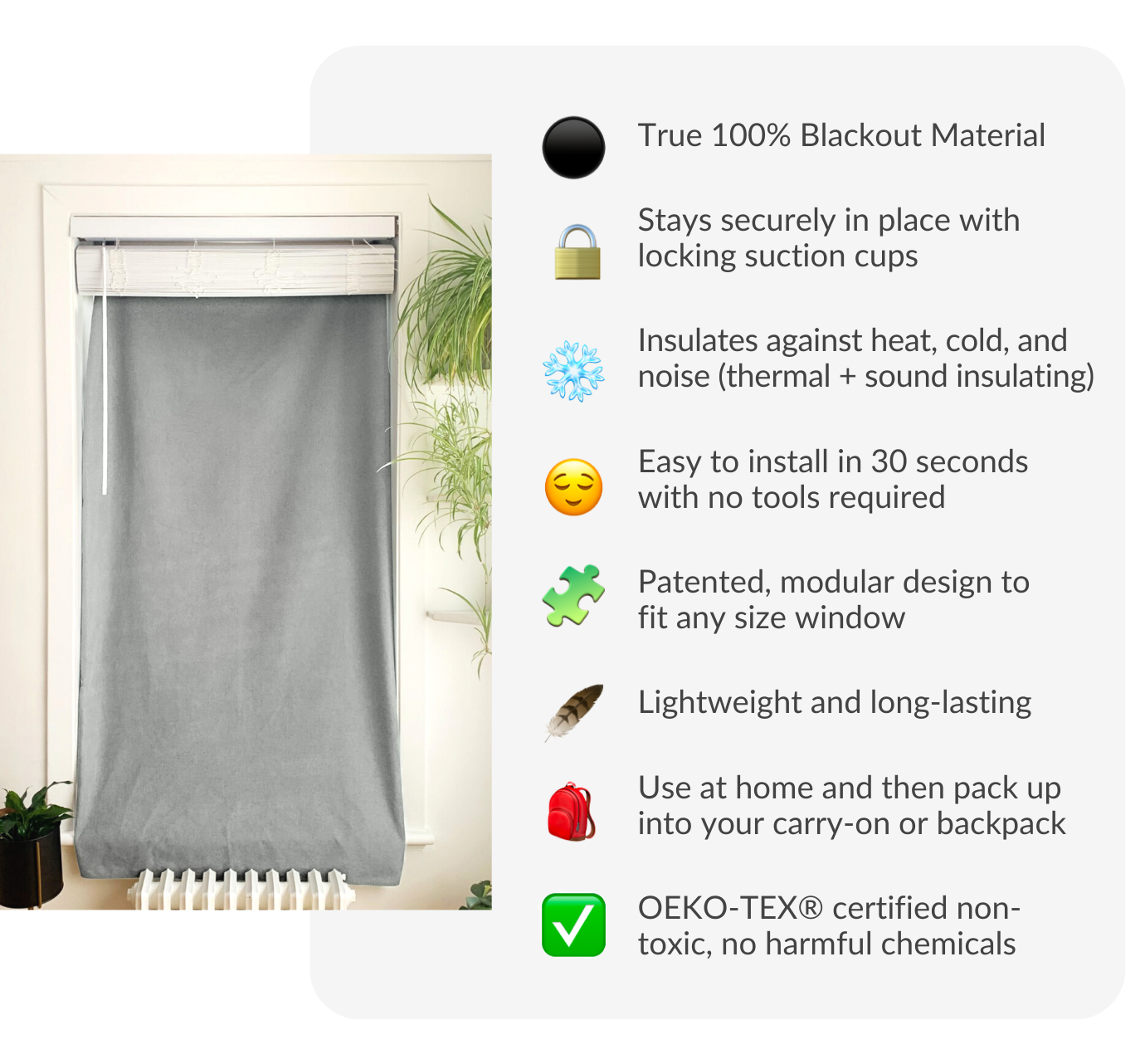 Stop early wake ups
If you or your child are waking up too early in the morning, the first thing to check is how dark the room is. Sleepout Portable is made with 100% blackout fabric so you can sleep in wherever and whenever you want.
💤Increase sleep time and quality
😊 Wake up feeling fully rested
🧪Produce more melatonin
🛡️Thermaguard™ fabric blocks heat and sound
🥇Greenguard® & OEKO® certified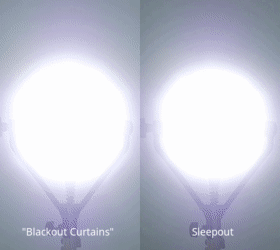 Sleepout vs. the rest
Most "blackout" curtains are not truly blackout, they are made with woven fabric that only blocks 75-90% of light. We put typical blackout curtain fabric to the test with a 10,000-lux light therapy lamp. The results are en-lightening 🙂.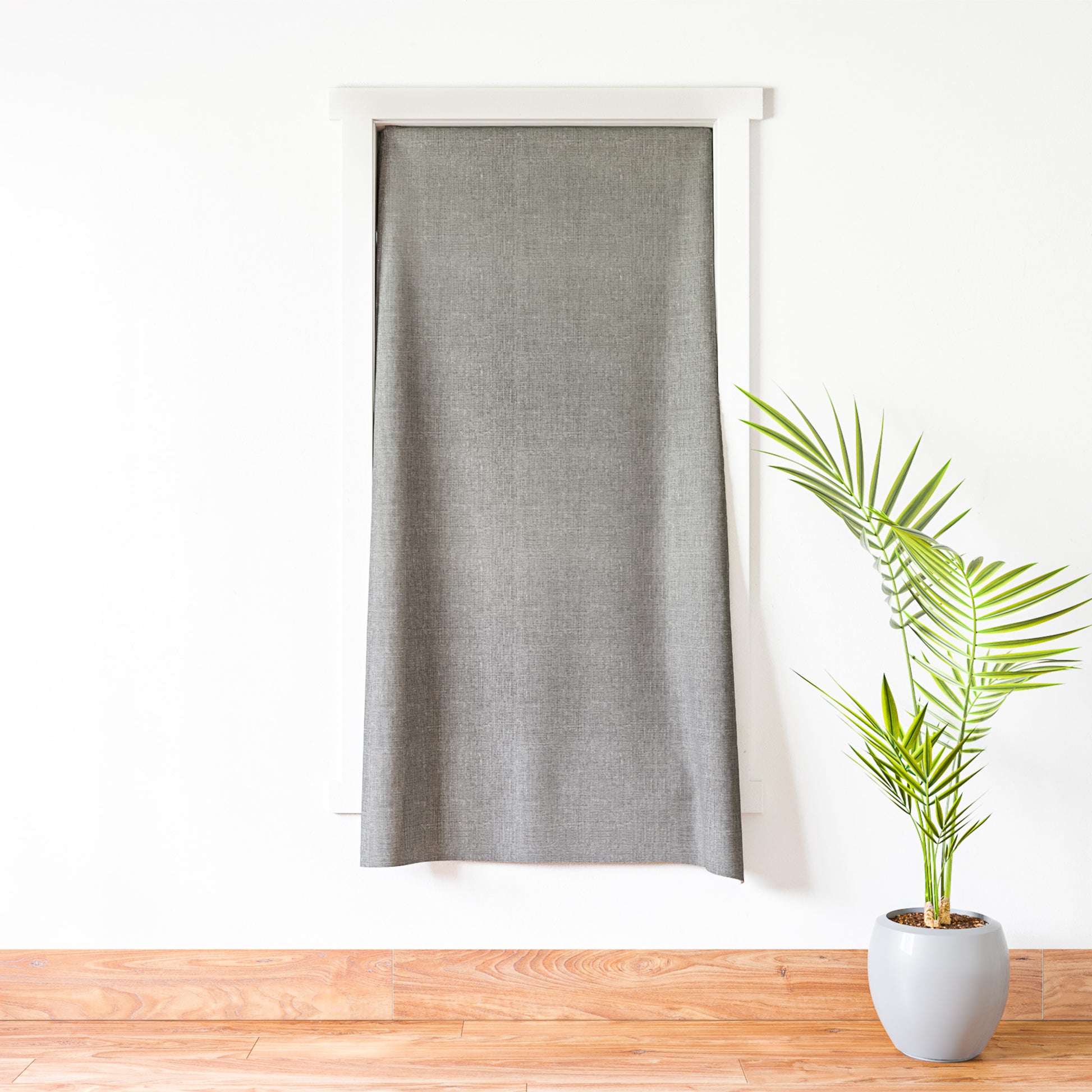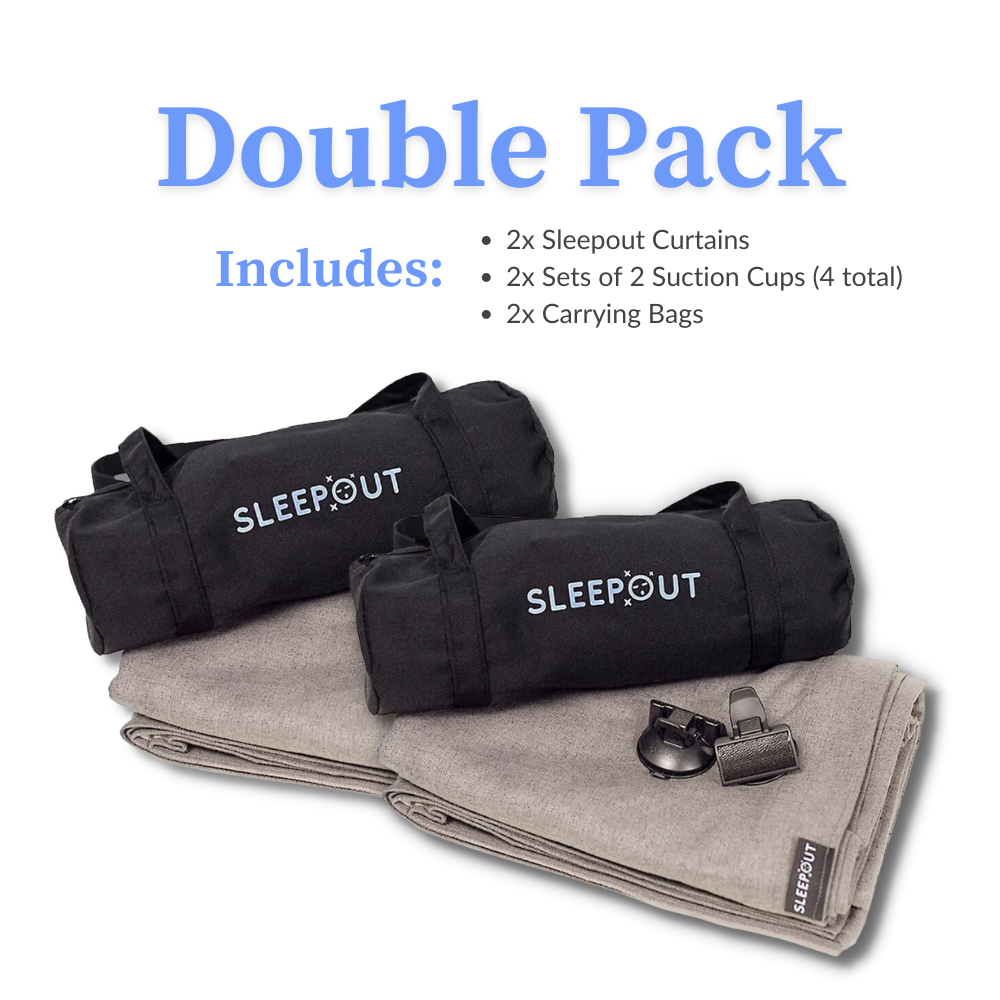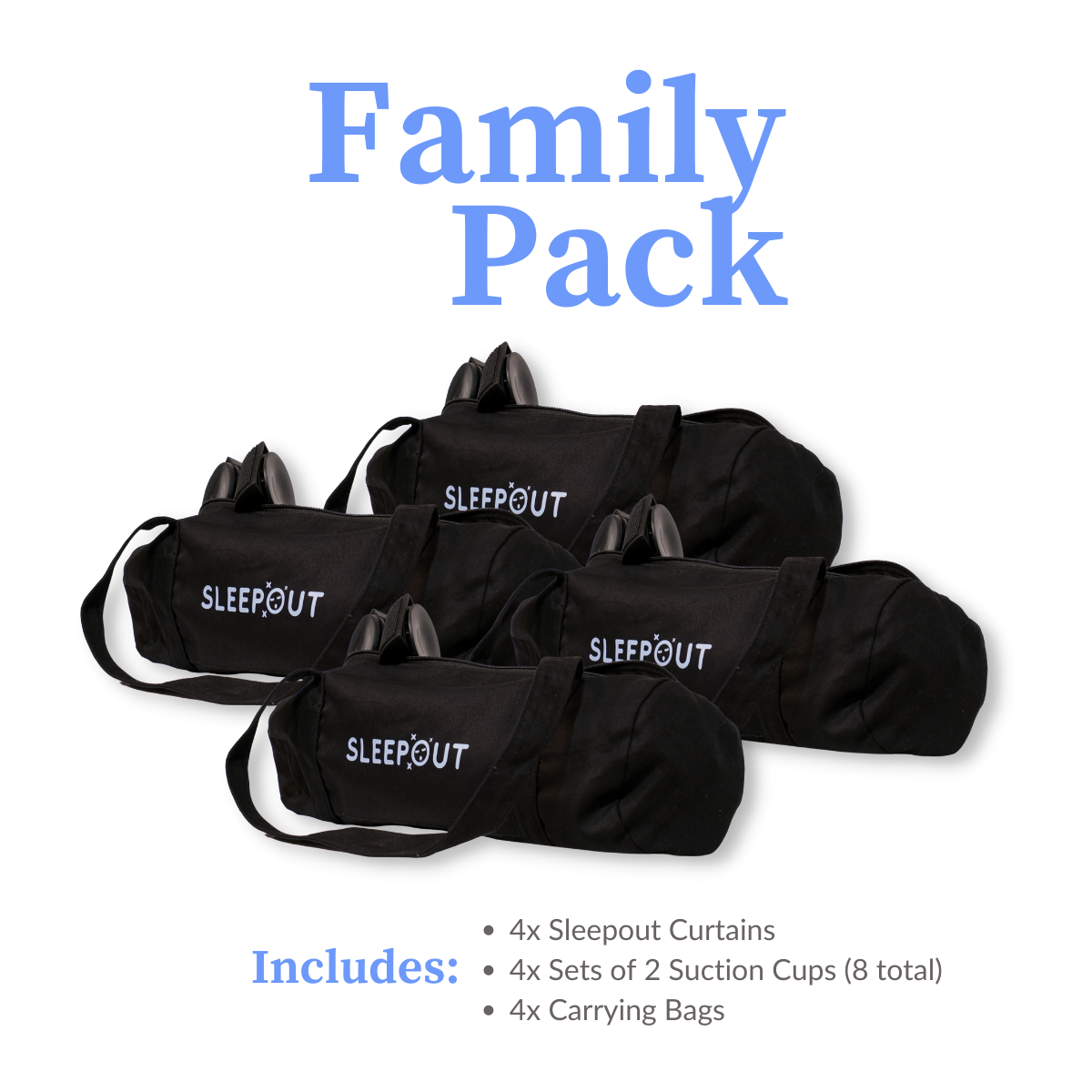 The Sleepout Portable Blackout Curtain 2.0
★★★★★ 266 Reviews
Regular price
Sale price
$139.00
Unit price
per
Sale
Sold out
Ending Soon: 2x Pack with 1x FREE Extra Suction Cups, over $50 OFF and 4x Family Pack with 1x FREE Extra Suction Cups & 4x FREE Sleepout Strips, over $150 OFF.
Limited Gifts Available
Achieve better, deeper sleep with the Sleepout Portable. Uses one-of-a-kind 100% blackout fabric that is thermally insulating and sound blocking. Installs on any window in seconds.
View full details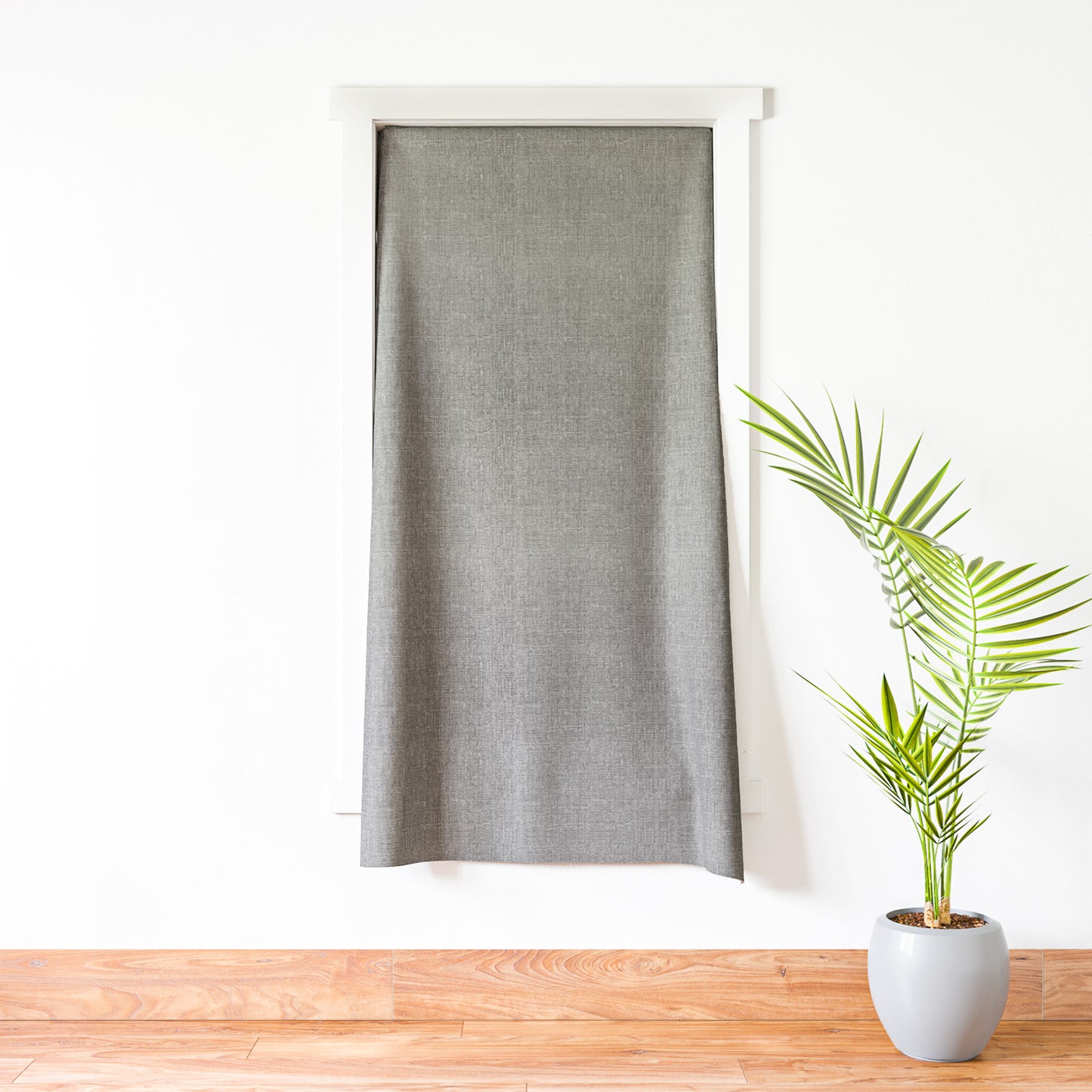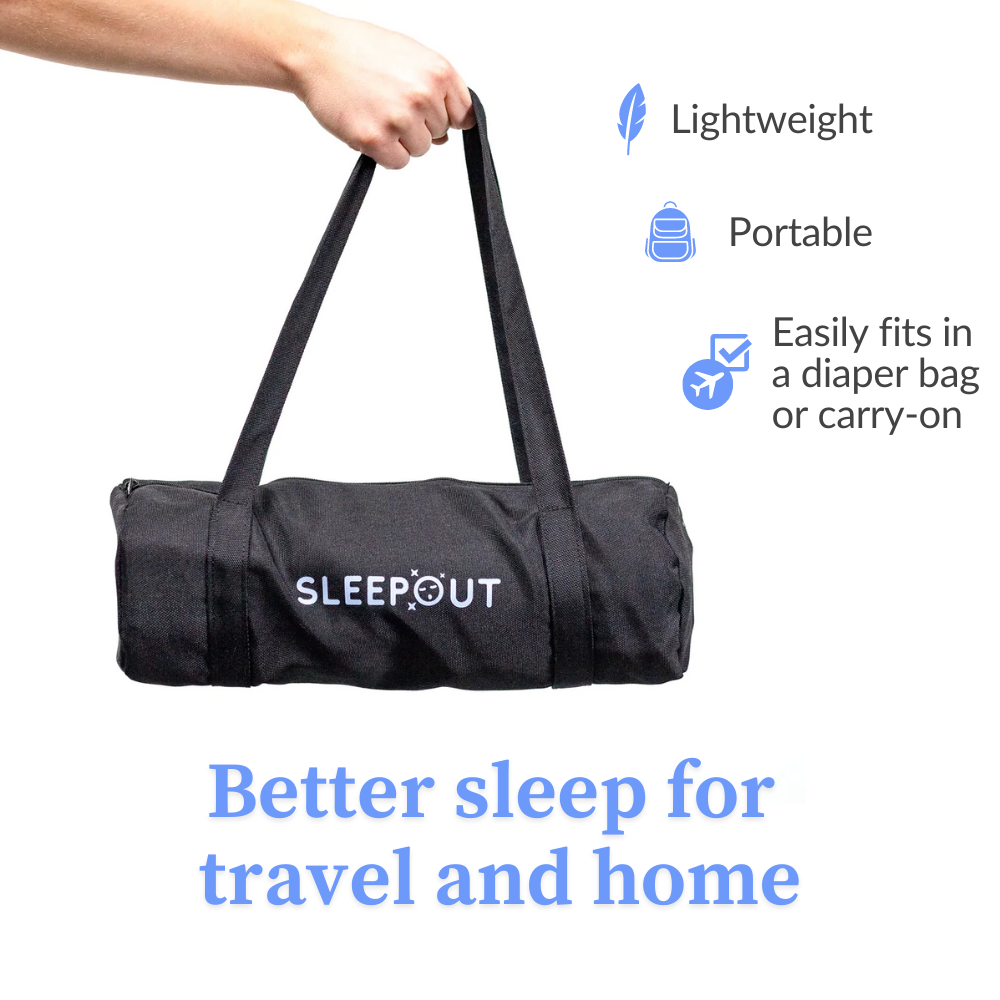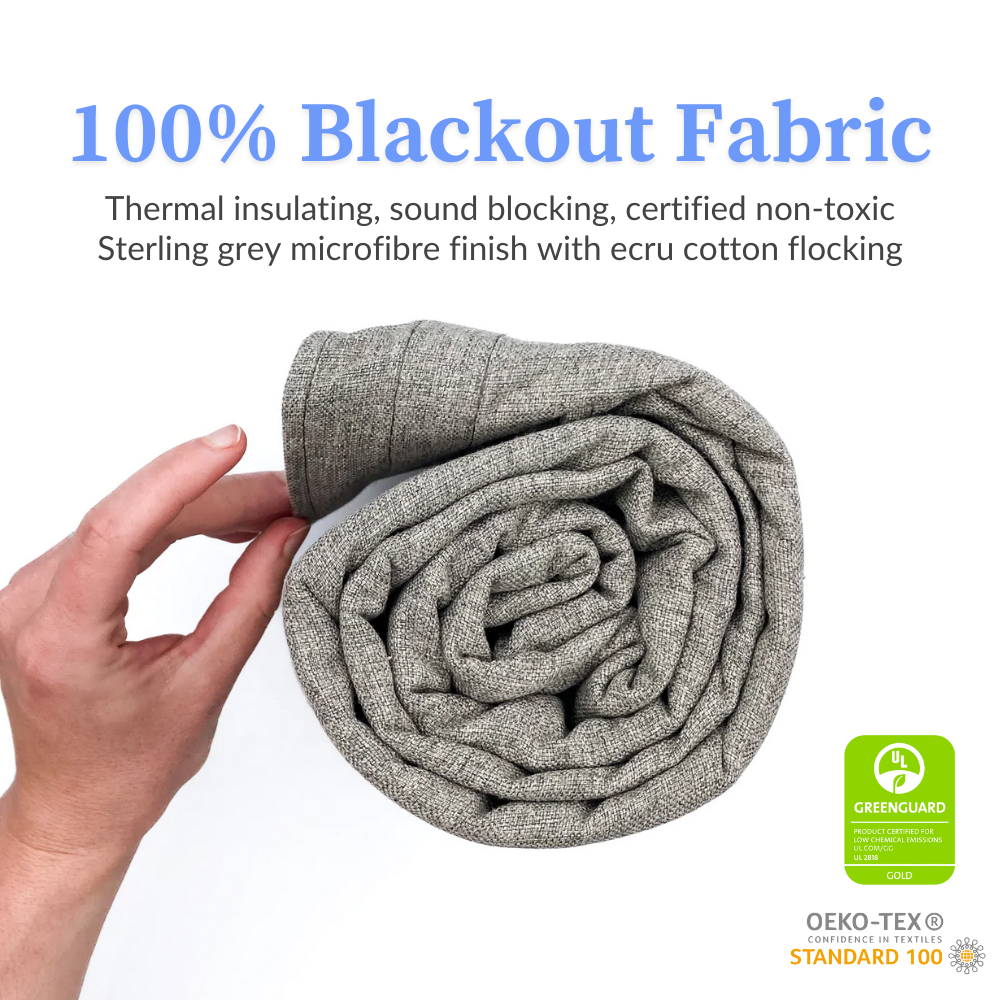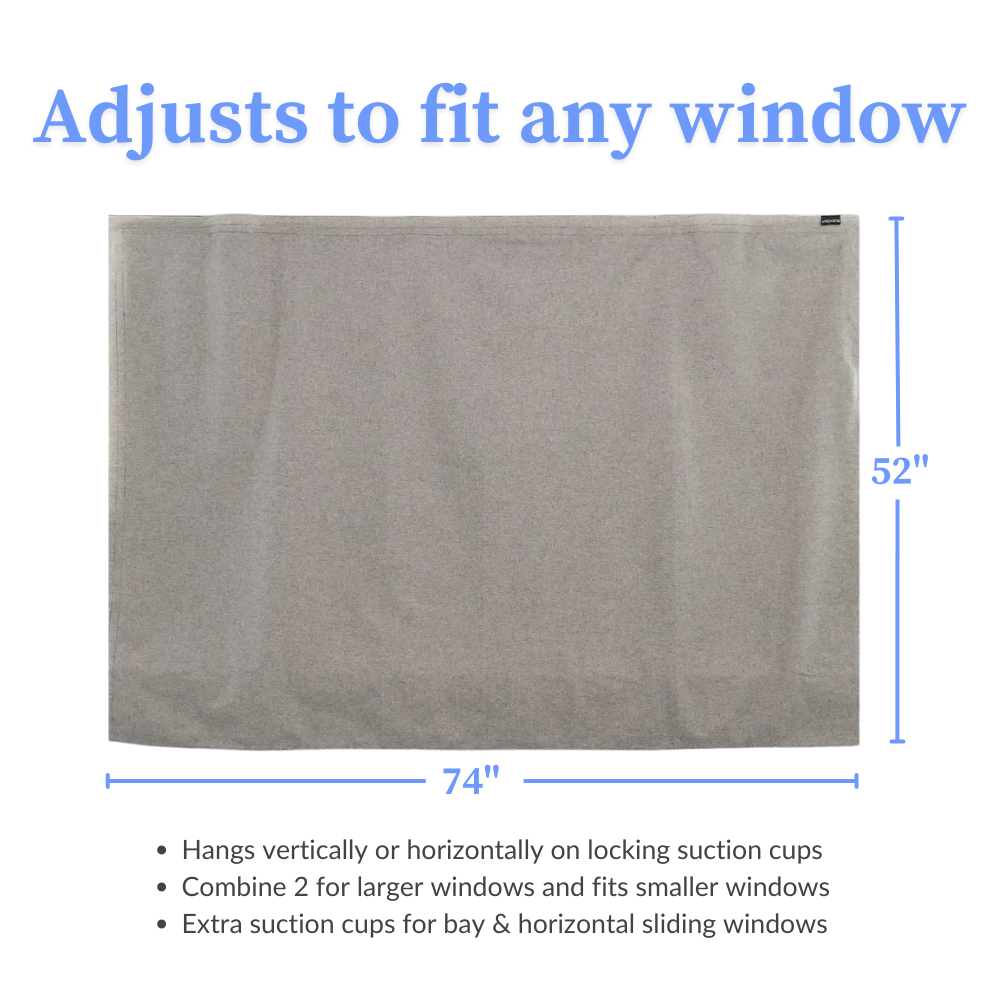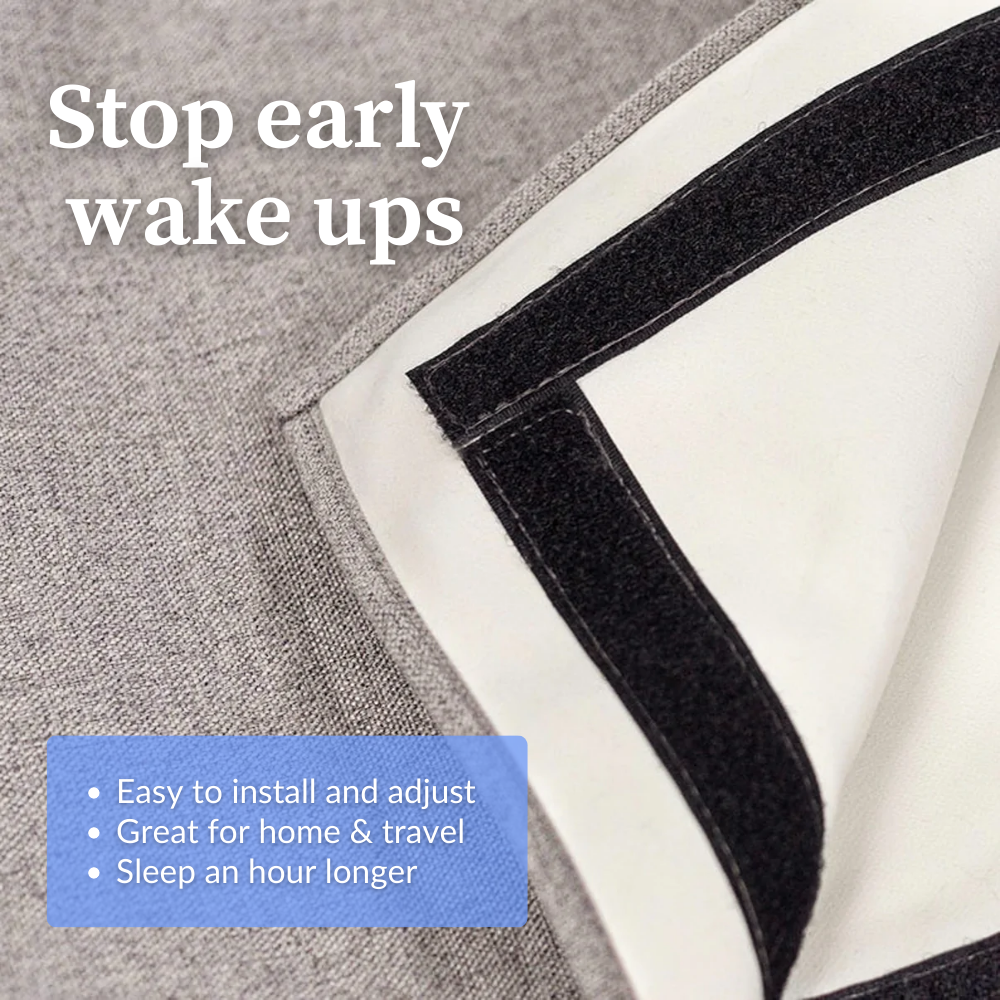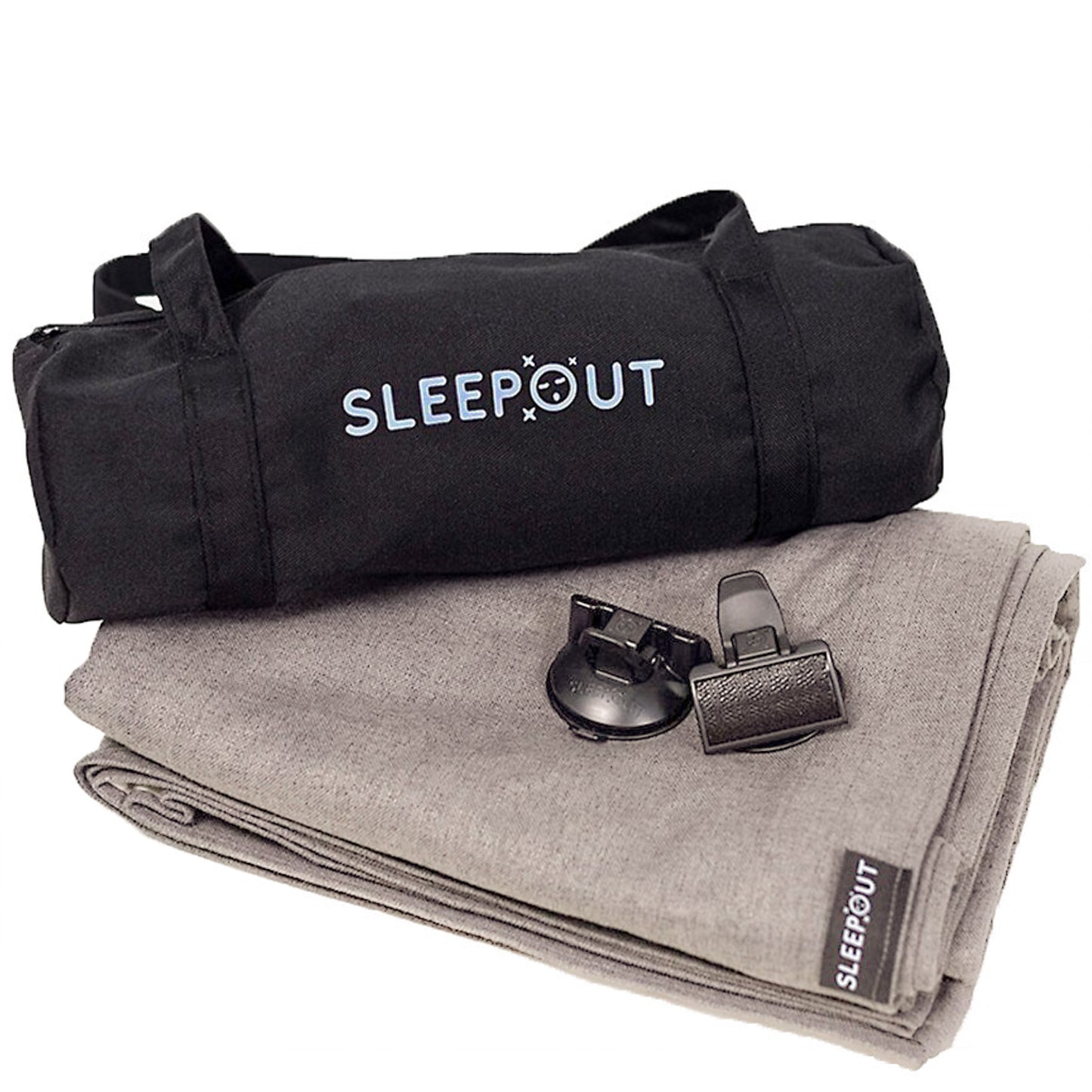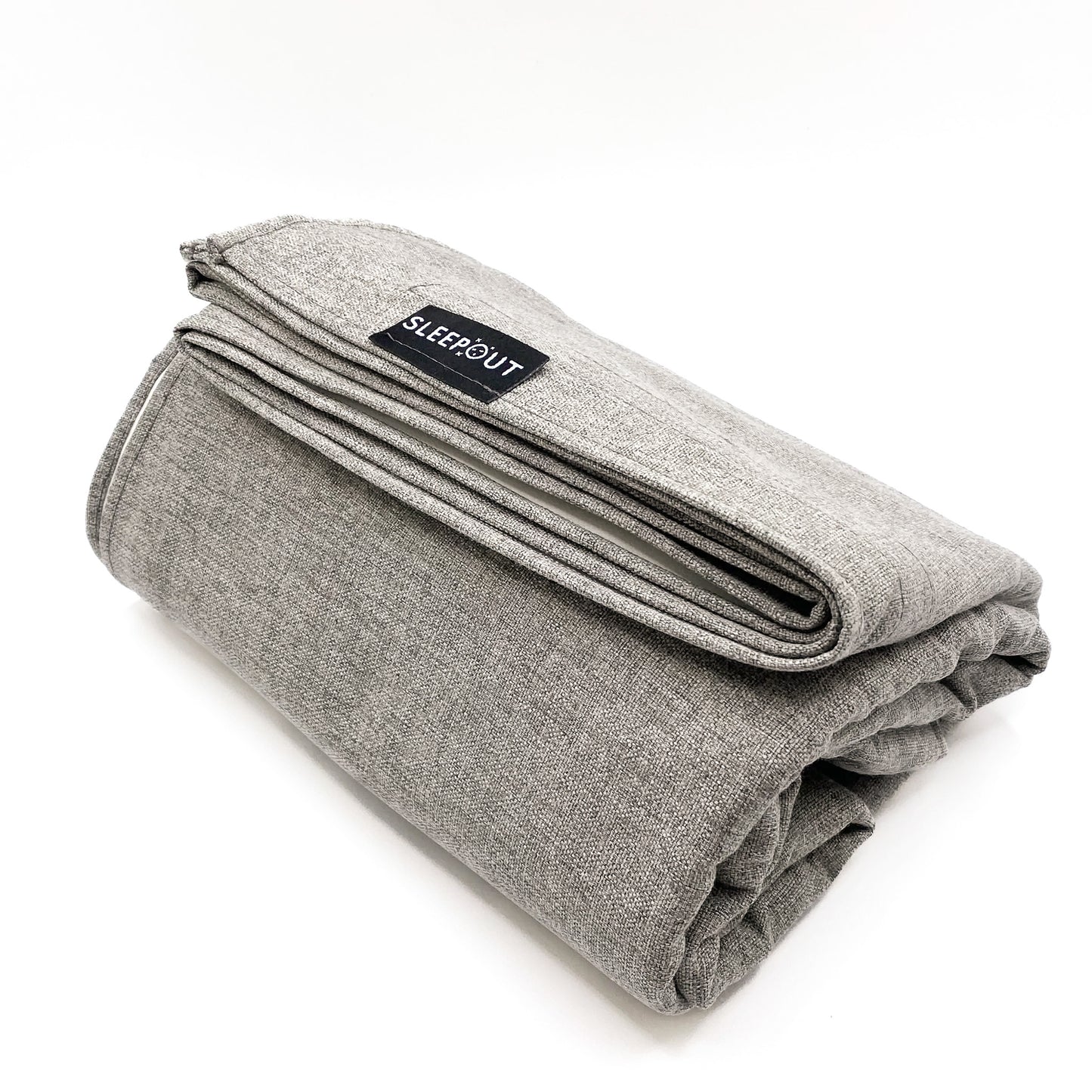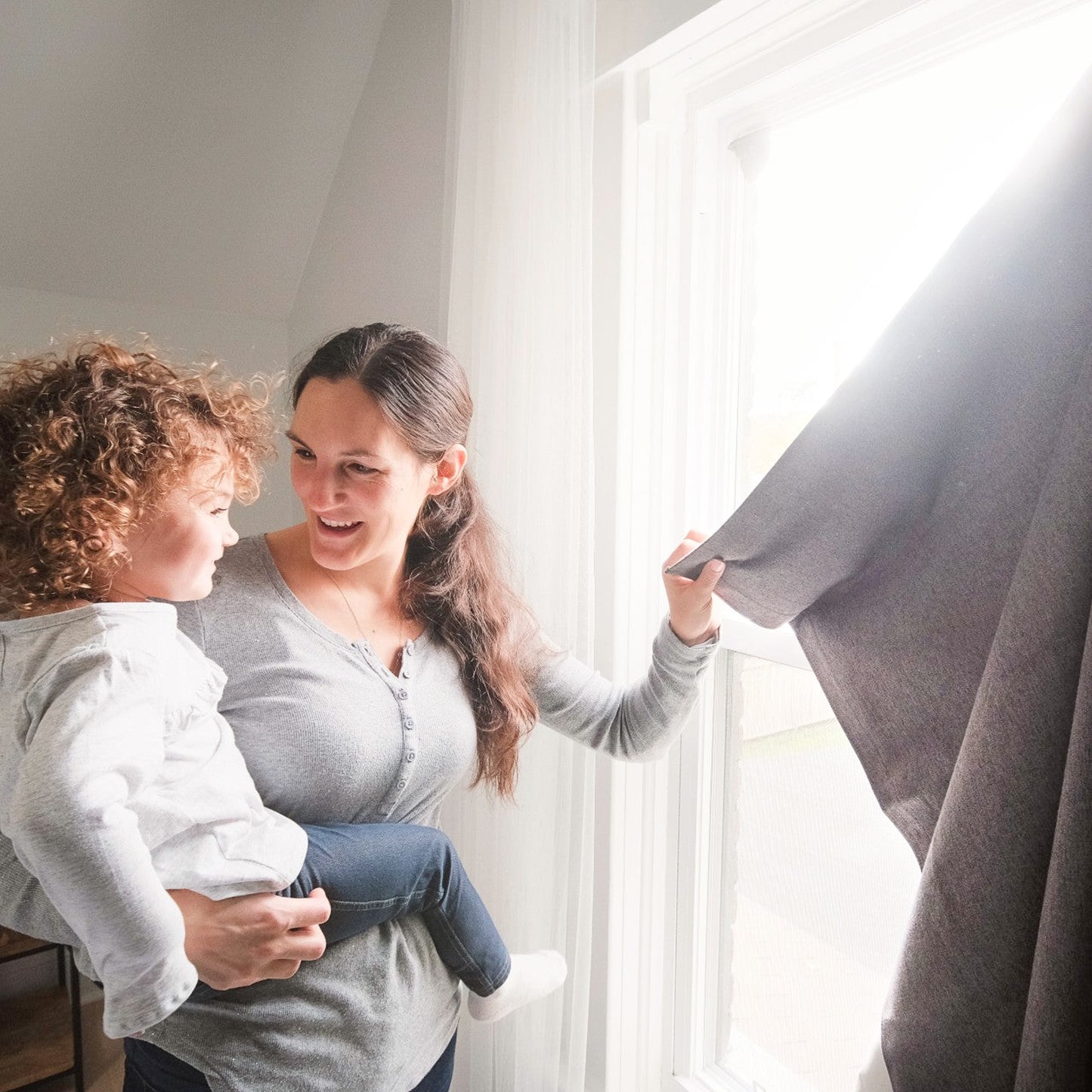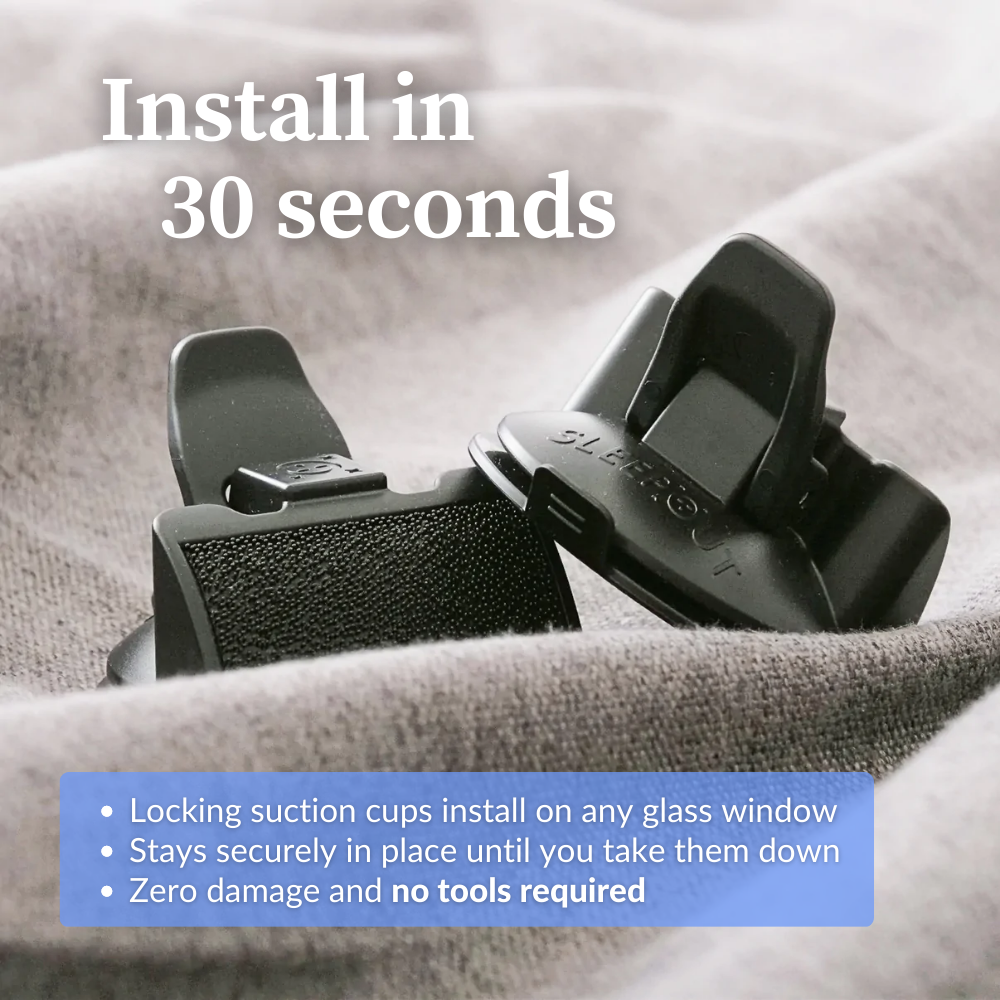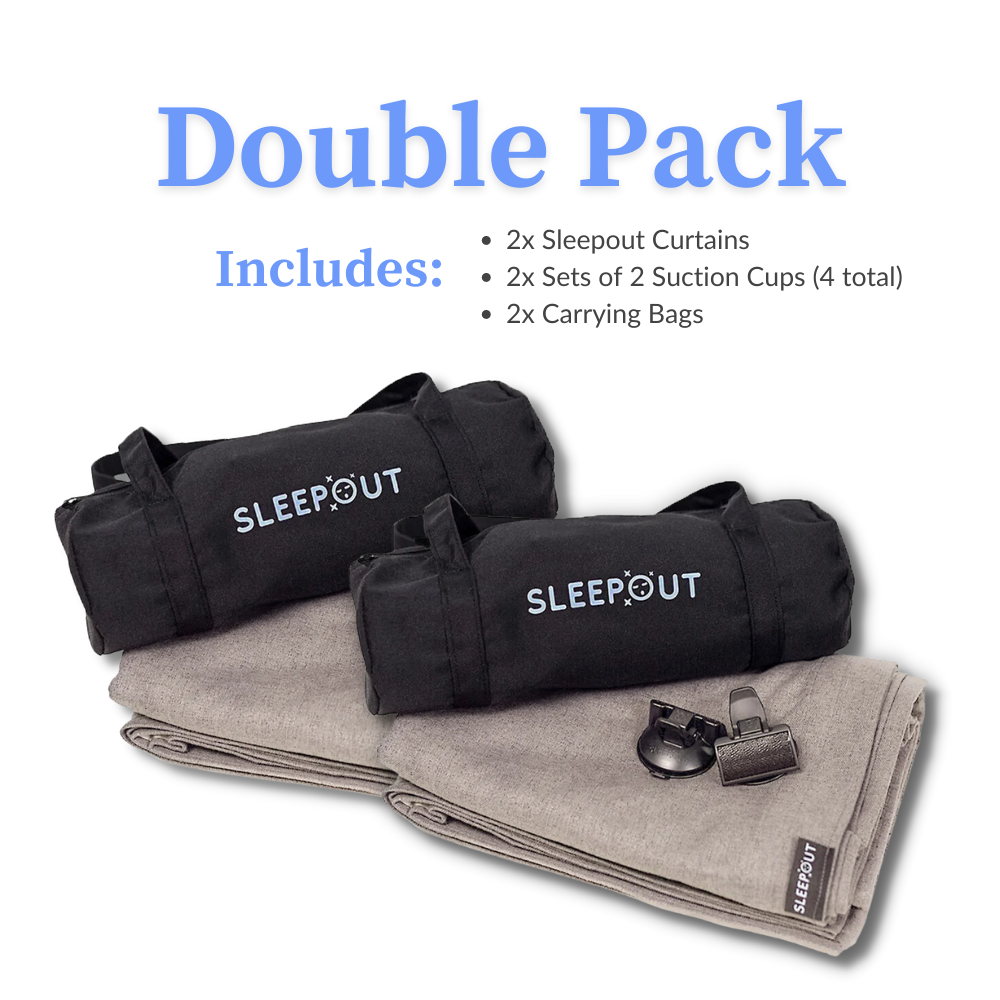 Collapsible content
Materials

Each Sleepout Curtain comes with:

• Certified thermal-insulating 100% blackout fabric. Sterling grey with ecru cotton flocking and soft microfibre finish.

• OEKO-TEX®, SGS®, and Greenguard® certified quality, non-toxic and free from harmful substances.

• 2 BPA-free industrial-strength suction cups with strong reliable fastener strips.

• Durable carrying bag with duffel straps and reinforced zipper.
Dimensions

• Each curtain measures 52" x 76" (about 4.5 x 6.5 feet).

• Modular design that adjusts to fit different window sizes.

• Installs vertically or horizontally.

• In carrying bag: 14.5" x 5" x 5" (about the size of a large book).

• Weight: 1.95 lbs (0.88 kg).
100% Blackout for any window
Regular price

From $139.00

Regular price

$278.00

Sale price

From $139.00

Unit price

per

Regular price

From $139.00

Regular price

$260.00

Sale price

From $139.00

Unit price

per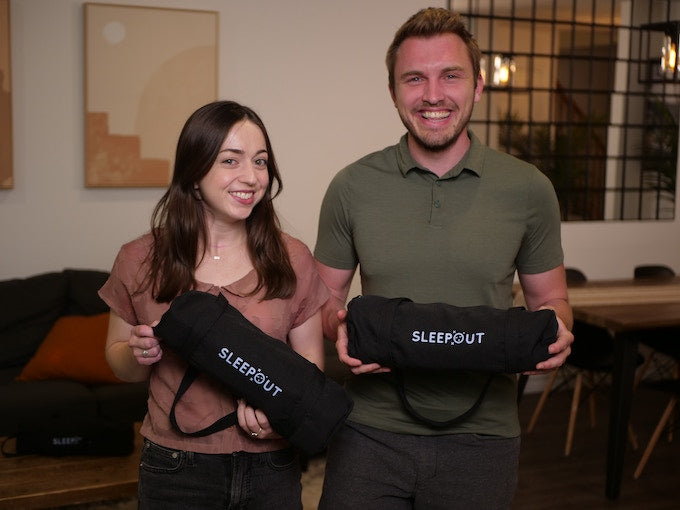 The Sleepout Story
We founded originally to help with Mark's insomnia when we realized a blackout curtain that checked all the boxes didn't exist. So we left their corporate jobs and invented the Sleepout Portable.
After only one year Sleepout is used in over 25,000 nurseries in America helping children (and their parents) get their best sleep.

Mark & Hannah
FAQ
How does it work?

Sleepout Portable uses patent-pending suction technology that allows it to stay up on any window as long as you want.

The suction cups attach anywhere along the top of the curtain, allowing you to find the perfect fit, and comes with clever material along the perimeter to lie flush with your window and seal out the light that would usually come in from around the sides.

We use the highest-quality 100% blackout fabric that is lightweight and easy to install and adjust as needed. We know it works because we've tried everything else ourselves! 
Is it machine washable?

You bet! No worries about thrills, spills, or anything else. Life happens! Sleepout is easy to care for. 

Machine wash on delicate cycle with cold water and mild detergent. Machine dry on delicate cycle or hang to dry with the lighter side up on a rounded line.
How do I travel with Sleepout Portable?

That's the fun part! Most sleep products are great for home use - Sleepout is too! - but unfortunately you can't bring your mattress with you to your grandma's. 

Sleepout folds up to be the size of a paperback book. Plus it comes with a handy carrying bag! The kit weighs less than 2 lbs, so it's as easy to pack as your favourite t-shirt.
Can I install them vertically and horizontally?

Yep! There are fastener strips on the long and short ends so you can install the Sleepout Portable both ways.
Does it work with Blinds?

Yes! Simply install the Sleepout Portable behind your blinds, between the blinds and the glass of your window to totally block out any light.